A 3 day affair, the 1st Annual Budweiser Kauai Klassic Kar Show was a long and loud event.
About 25 pre-1976 cars were entered in several classes ranging from Classic to Show to Daily Driver and Factory.
4 cars even came in came in from Oahu. One from Maui and another from The Big Island.
There were around 45 - 50 post 1980's cars and trucks also, sprinkled through the daily driver, factory, and show classes.
In the Classic Cars Tent, there were only 2 FORD powered cars, mine and a red 1965 Mustang.
But there was only one with Factory Original Paint and Interior. My 1965 Falcon.
The Vette was a beautiful example and deserved to win 1st Place. No sour grapes here.
But if he'd like to meet me at the drag strip............ aha ha!! I could run him for that 1st place trophy.
2nd Place Trophy Winner - Factory Class (upto 3 modifications)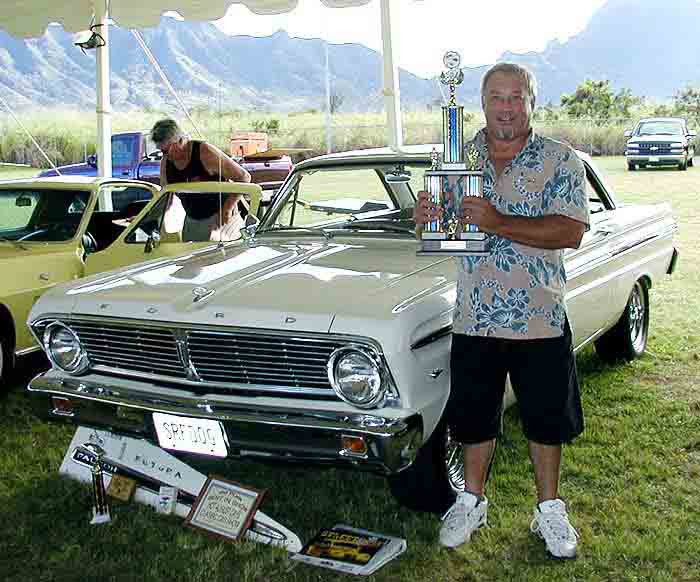 The 1st Place winner Factory Class
A completely restored 1966 Corvette Stingray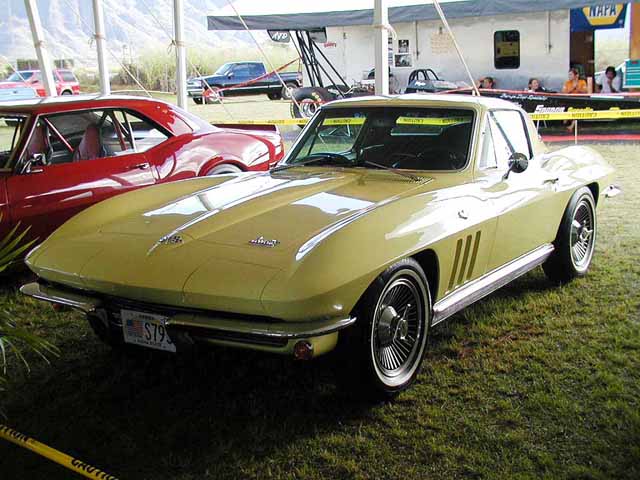 Some of the Competition Lined up